Swinging in the Rain- Lavoie, and Kim Get it Done at the Trace
Carolina's Classic at Carolina Trace
Bell National
Anne-Lea Lavoie (Quebec, Canada 2023) would be the unanimous PKBGT Player of the Spring if such an award were given. The Canadian has won four of her six events played this season. Lavoie began the year with no status and rank in the PKBGT Performance Index. After her win at the Carolina's Classic, the class of 2023 product is now 50th in the PINDEX. Lavoie shot an impressive round of 72 (E) in wet and windy conditions on Saturday to take a five-shot lead heading into the final round. Consistent wind gusts on Sunday got the best of Anne-Lea and the rest of the field on Sunday, making it an interesting final nine holes of play. Lavoie went out in 41, bringing much of the field within striking distance of the title. Anne-Lea recovered, shooting 37 on the back to win by four shots. Anna Howerton (Winston-Salem, NC 2023) finished second, and Kayla Maletto (Sinking Springs, PA 2024) finished third.
Futures National
Jenna Kim
(Raleigh, NC 2027) joined
Caroline Hawkins
(Columbia, SC 2026) with three wins on the Futures National schedule this season with her wire-to-wire victory at the Carolina's Classic at Carolina Trace. Kim, like Lavoie, shot the better round in the rain! Jenna fired a fantastic round of 70 (-2), tabbing four birdies on Saturday. Kim led by three over the current PKBGT Futures National Order of Merit leader
Ella June Hannant
(Pikeville, NC 2027). On Sunday, Kim battled the blistering wind shooting a final round 74 (+2) to win by six. With her win, the Raleigh, NC native moves closer to Hannant in the
OOM rankings
sitting just 65 points behind the Pikeville, NC native with half of the tournament season still to play.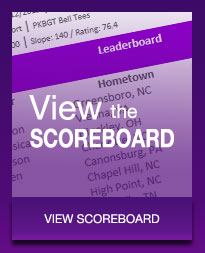 LPGA Pure Silk Junior Championship
The PKBGT swept the top five at the LPGA Pure Silk Junior Championship at Kingsmill Resort in Williamsburg, VA, with Kiera Bartholomew (Wake Forest, NC 2023) taking home the gold after rounds of 70 (-1) and 71 (E) to win by four shots over Amber Mackiewicz (Virginia Beach, VA 2023).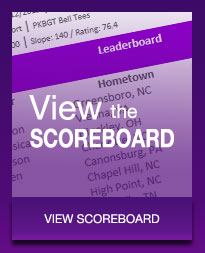 ---
PKB Pipeline
PKB Alumna Bailey Tardy won her first professional event on Saturday at the LPGA Symetra Tour Copper Rock Championship in Hurricane, Utah. The Peach State native finished the 54-hole event at 10 under par to win by three. 
PKBGT Tour Ambassador Erik Flores made his official return to the Korn Ferry Tour this weekend at the Veritex Bank Open, where he finished T62. Flores, our newest PKBGT Ambassador, has been away from Professional Golf since 2014. He and current Korn Ferry Tour member Kyle Reifers are representing Girls Golf of America and the PKBGT every week this season on the Professional Tours! 
---
---