Spring? Never Heard of It
The Peggy Kirk Bell Girls' Tour began the first of six straight weeks of double-dipping at the Imperial Girls Classic and Commonwealth Classic over the weekend. Although technically Saturday was officially the first day of Spring, neither tournament felt an ounce of spring over the course of the two tournament days.
Imperial Girls Classic
Green Valley Country Club, site of the annual
Imperial
Girls Classic, was under the wrath of Aelous, the Greek God of wind, on Saturday and Sunday with wind gusts above 25 miles per hour. The sheer amount of wind these girls faced makes their scores that much more impressive!
Mary Miller (Savannah, GA 2024) led wire-to-wire en route to her first PKBGT National title in the Bell Divison. In her rookie year with the PKBGT, Miller has three top 10's to her name and now a victory. Mary began on Saturday with a round of 72 (E) that included three birdies. The Savannah, GA native followed on Sunday during much more challenging playing conditions with a round of 76 (+4) to win by six shots. Congratulations to Olivia Deakins (Dobbs Ferry, NY 2022) for winning second place in a scorecard playoff for her first-ever top-three finish on tour!
Five players held the lead at one point over the thirty-six-hole event in the Futures National Division. After the opening round, Grace Lindsey (Mt. Pleasant, SC 2025) and Ella Drew Dodd (Mt. Pleasant, SC 2022) held the lead with rounds of 79 (+7). Creeping just two back was Alicia Fang (Waxhaw, NC 2026), the eventual winner. Kallyn Black (Greensboro, GA 2026) got a piece of the lead after her sixth hole on Sunday, and she stayed right there until the seventeenth hole, where an unfortunate bounce force an awkward chip shot to avoid a brick wall. Before Black and Lindsey hitting their tee balls into the 17th, Darby Hancock (Lakeland, FL 2025) and Alicia took a share of the lead as they trotted down the eighteenth fairway. When it was all said and done, Fang captured her second Futures National title in the last month with a two-day total of 157 (+13).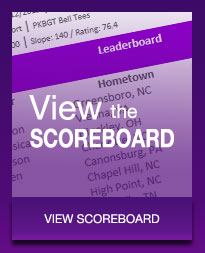 Commonwealth Classic
Making a return back to the early Spring schedule, the Commonwealth Classic saw an impressive nine states and a handful of Canadians represented in the Bell and Futures fields. 
Alice Zou (Potomac, MD 2022), one of the fastest players on the PKB circuit, fired the low round of the weekend on Sunday to claim the spoils of victory at Lake Monticello Golf Course in Palmyra, VA. Zou began the final round six back of the overnight leader Angelina Tolentino (Mount Laurel, NJ 2024), who fired a (-1) round of 71 on Saturday. With a 15 minute delay due to frost, Zou came prepared out of the gate going out in 36 and coming home in 33 (-3) to win the Commonwealth Classic. Zou made four birdies in her final five holes.
Vincenza Papa (Foster, RI 2026) sure loves the golf in the Middle-Atlantic region! Her two starts with the PKB have both resulted in crystal. Papa captured her maiden victory yesterday, fending off Ann-Sophie Bourgault (Mont Tremblant, Canada 2025) by one shot. Papa opened on Saturday with a round of 76 (+4) and followed with a round of 72 (E) on Sunday to win by one over Bourgault. The Foster, RI native carded six birdies during her final round which was just enough to keep Bourgault, who finished on Sunday with a round of 70 (-2) away from the winner's circle.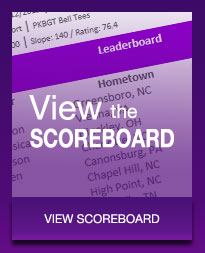 ---
---