National Championship Field is Set
Carolinas Last Chance Qualifier at Anderson Creek Golf Club
The Last Chance Qualifier was supposed to be played two weekends ago at Lonnie Poole Golf Course but was postponed to this past weekend due to Hurricane Ian. Players arrived at Anderson Creek eager to begin play as seven spots in the National Championship were on the line! The course played tough all weekend for competitors and by the end seven clinched their ticket to the Golf Channel.
16-18
Alana Kutt (Sarasota, FL 2024) held the overnight lead in the 16-18 division after a first round 77(+5) and a final round 76(+4) was enough to hold that lead and win the 16-18 division. Playing alongside Kutt on Sunday, Eleanor Burnette (Wrightsville Beach, NC 2023) matched Kutt's 76(+4) to claim the last 16-18 spot in the National Championship field. 
14-15
Alicia Fang (Waxhaw, NC 2026) opened strong with a round of 76(+4) on Saturday and played well enough to claim the 14-15 division. Bridget Wilkie (Bluffton, SC 2024) had two solid rounds of 78(+6) and 82(+10) and was able to walk away from Anderson Creek with the last qualifying spot in the 14-15 division. 
12-13
Elle Marie Reisner (Braselton, GA 2027) held the overnight lead after her opening round 73(+1). A second round 79(+7) would be enough to hold onto her lead and win the 12-13 age group. Gia Ahlowalia (Southlake, TX 2027) bettered her first round score by seven strokes on Sunday, closing with a 73(+1). This brought her from behind and clinched her a spot in Coushatta. 
10-11
Kylie Chung (Suwanee, GA 2029) opened the tournament with the round of the tournament 70(-2). From there she was able to play steady golf on Sunday, closing with a 75(+3) and claim the last 10-11 spot in the National Championship.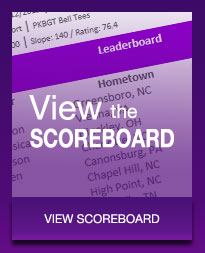 Alumni in the Spotlight
Two PKB alumni clinched their LPGA Tour card's this weekend. Gina Kim had joint Epson Tour and LPGA Tour status this past season but her strong performances in Epson Tour events including her first professional win and seven additional top-20's gave her her 2023 LPGA Tour card! Hyo Joon Jang has gotten hot at the right time! Her second place finish a few weeks ago and a T-11 finish this week has helped her clinch her membership on the LPGA Tour for the 2023 season!.
Upcoming Events
There are no PKBGT events this weekend but the early 2023 schedule has been released and registration is now open! Start filling in your winter calendar this weekend! 
About the PKBGT
Founded in 2007 by the Triad Youth Golf Foundation, a non-profit 501(c)(3) charitable organization, as a local girls' golf tour in the Triad region of North Carolina, the tour began as a simple concept: create more effective competitive playing opportunities for girls. By utilizing innovative yardage-based divisions instead of the traditional age-based format, the tour focused on developing tournament experience at the player's pace. The 2022 season will feature over 138 tournaments in 12+ states and with over 1,000 members, the PKBGT is the largest girl's only tour in the country.  Learn more about the PKBGT at http://www.pkbgt.org/.