Special Lady at a Special Place
Kandi Comer Girls Classic presented by River City Collective.
Bell National
The 2020 Delaware Valley Futures National Order of Merit champion and Team Middle Atlantic member from the 2021 Linville Cup won in wire-to-wire fashion at the first-ever Kandi Comer Girls Classic presented by River City Collective. Avery McCreery (Wilmington, DE 2025) was the lone participant on Saturday to fire a red number thanks to four consecutive birdies to close out the round. McCreery went out in 36 and home in 35 to shoot 71 (-1) on day one. McCreery began day two with a one-shot lead over Sydney Kuo (Edison, NJ 2021). Both McCreery and Kuo struggled to keep their round together on day two, opening the door for Macie Johnson (Salem, VA 2023) and Mary Grace Dunnigan (Kennett Square, PA 2023), who lit the course up on Sunday. Johnson recorded six birdies to finish the day at (-1), enough to jump all the way into a tie for second. Not far behind Johnson, Dunnigan finished with a final round 73 (+2) to finish fourth. McCreery managed to just keep herself in the lead, thanks to a par on the eighteenth to win by one. Kuo's birdie on the final hole won the scorecard playoff for second place.
Futures National
One of Kandi Comer's students walked away after a dramatic four-hole playoff with the Futures National title at Orchard Creek Golf Club on Sunday in Waynesboro, VA. Addie Doroh's (Charlottesville, VA 2025) game has been trending in the right direction for weeks now, and all of her hard work finally came to fruition thanks to rounds of 78 (+6) and 76 (+4) this past weekend. Doroh began the day four back from the overnight leader Addison Ritter (Crozet, VA 2025). Doroh and Jennifer Osborne (Ashburn, VA 2024) went back and forth with the lead after their fifth holes. Doroh made eagle, and Osborne made birdie to jump Ritter. A costly double-bogey from Osborne on the 10th put Jennifer in a tricky position needed to turn two shots to get back to square with Doroh. Osborne did just that with two birdies coming home to tie Doroh at 154 (+10). The duo headed back to the eighteenth tee four times before Addie Doroh stuffed her approach within tap in range to end the playoff with a birdie!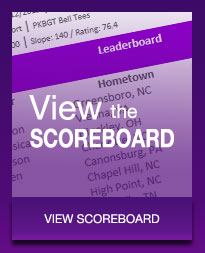 CGA Vicki DiSantis Girls Championship
Emily Mathews (Mebane, NC 2023) fired rounds of 67 (-5) and 75 (+3) to win the 16th Vicki DiSantis Girls Championship. Making a valiant charge on the second day towards Mathews was Elizabeth Rudisill (Charlotte, NC 2025), who finished with a two-day total of (-1), just one shot off the champion.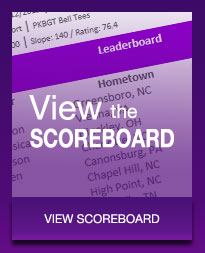 ---
---