The National Trifecta
Stoney Point Girls Classic
Bell National
Cindy Song (Waxhaw, NC 2023) made her return to competitive golf after nearly a year off with a splash winning the Stoney Point Girls Classic by six shots. Cindy fired rounds of 75 (+3) and 72 (E) last weekend. Song carded one birdie on Saturday and followed with three more on Sunday. Song closed with a bang ending the two-day event with a birdie on the par-five eighteenth. Song's first event of the season was at the NC Series Gate City Classic where she finished third. 
Futures National
Kate Nyers (Mount Pleasant, SC 2022) began the final round four shots off the lead yet came out triumphantly at the Links at Stoney Point, a former LPGA Symetra Tour stop. Nyers tied the lone round of the weekend in the Futures National division on Sunday with a score of 76 (+4). Nyers carded five birdies last weekend en route to her first PKBGT National series event of 2021.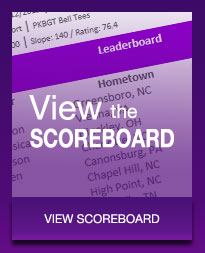 HJ GLOVE GIRLS CHAMPIONSHIP
Bell National
Irene Kim (Woodstock, MD 2026) made history, firing a record fifty-four hole score of (-10) at the HJ GLOVE GIRLS CHAMPIONSHIP. Kim began round three tied for the lead with Hannah Lydic (Oceanview, DE 2022) at (-3). Unlike the University of Richmond women's golf commit, Irene put on quite a show shooting a round of 65 (-7) to win by seven at the first major championship event of the month of July. Irene made twelve birdies and two eagles over the course of 54 holes. This is Kim's second Bell National victory in the Middle Atlantic. Irene is averaging just under a 73 scoring average over her fourteen tournament rounds this season.
Futures National
 Sydney Neou (Leesburg, VA 2027) had quite a week in the DMV with a Middle Atlantic Futures win at Shenandoah Valley Golf Club and then a come from behind victory in the midweek championship event at Lake Presidential Golf Club in Upper Marlboro, Maryland. Neou dropped ten birdies over the 54 hole event, including four on the final day to pass overnight leader Kanchana Duangsam (Haymarket, VA 2026) and win by four.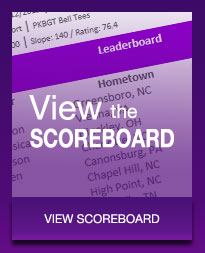 Wolfpack Girls Classic
Bell National
Fresh off some midweek tournament action at the HJ GLOVE GIRLS CHAMPIONSHIP, Eva Pett (Denver, CO 2022) found paydirt at the home of NC State after rounds of 70 (-2), 69 (-3) en route to a six-shot victory. Pett dropped three birdies on Saturday and five on Sunday, with two of those being shown live on Junior Golf Live. Pett's victory earns her a spot in the 2021 PKBGT National Tournament of Champions later this season at Forest Creek Golf Club in Pinehurst, NC. 
Futures National
Jenna Kim (Raleigh, NC 2027) continued her dominance this season with her fifth win of the season at the Wolfpack Classic at Lonnie Poole Golf Course. Jenna began the final round tied with Lily Rowe (Raleigh, NC 2022) and Sloane Spessard (Raleigh, NC 2024). Like Irene Kim at the HJ GLOVE GIRLS CHAMPIONSHIP, Jenna ran away, like she usually does, to win by six shots thanks to her final round 67 (-5).