[fusion_builder_container hundred_percent="no" equal_height_columns="no" hide_on_mobile="small-visibility,medium-visibility,large-visibility" background_position="center center" background_repeat="no-repeat" fade="no" background_parallax="none" parallax_speed="0.3″ video_aspect_ratio="16:9″ video_loop="yes" video_mute="yes" border_style="solid" type="legacy"][fusion_builder_row][fusion_builder_column type="1_1″ layout="1_1″ background_position="left top" background_color="" border_color="" border_style="solid" border_position="all" spacing="yes" background_image="" background_repeat="no-repeat" padding_top="" padding_right="" padding_bottom="" padding_left="" margin_top="0px" margin_bottom="0px" class="" id="" animation_type="" animation_speed="0.3″ animation_direction="left" hide_on_mobile="small-visibility,medium-visibility,large-visibility" center_content="no" last="true" min_height="" hover_type="none" link="" border_sizes_top="" border_sizes_bottom="" border_sizes_left="" border_sizes_right="" first="true"][fusion_text columns="" column_min_width="" column_spacing="" rule_style="default" rule_size="" rule_color="" content_alignment_medium="" content_alignment_small="" content_alignment="" hide_on_mobile="small-visibility,medium-visibility,large-visibility" sticky_display="normal,sticky" class="" id="" font_size="" fusion_font_family_text_font="" fusion_font_variant_text_font="" line_height="" letter_spacing="" text_color="" animation_type="" animation_direction="left" animation_speed="0.3″ animation_offset=""]
Feelin' Peachy
Peachtree Girls Classic
Bell National
Sharon Munn (Duluth, GA 2021) finds paydirt in her last junior event before entering the college space at the Peachtree Girls Classic at Braelinn Golf Club in Peachtree City, Georgia. Munn opened the event with a round of 73 (+1), enough to sleep on the overnight lead tied with Averi Cline (Suwanee, GA 2022). Munn dominated on the putting surfaces on Sunday dropping four birdies to defeat Cline by two. Averi followed her round of 73 with a (-1) 71. 
Futures National
Mahithi Vurupatur (Alpharetta, GA 2026) followed Munn saving her best golf for Sunday when it mattered down the stretch. Mahithi began the final round a shot behind the overnight leader Ana Kunkel (Atmore, AL 2026) at even par. Vurupatur claimed the lead after making birdie on the first and third hole on Sunday. A bogey on the par-five seventh was the lone blemish on her outward nine as she made the turn in (-1). Mahithi tabbed four more birdies on her homeward nine closing the Peachtree Girls Classic with a final round 68 (-4) to win by twelve.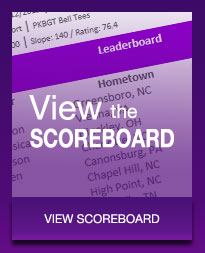 ---
About the PKBGT
Founded in 2007 by Girls Golf of America, a non-profit 501(c)(3) charitable organization, a local girls' golf tour in the Triad region of North Carolina.  The tour began as a simple concept: create more effective competitive playing opportunities for girls. By utilizing innovative yardage-based divisions instead of the traditional age-based format, the tour focused on developing tournament experience at the player's pace. The 2020-2021 season will feature over 110 tournaments in 9 states on the East Coast, and with over 1,000 members, the PKBGT is the largest girl's only tour in the country.  Learn more about the PKBGT at http://www.pkbgt.org/.
---
For complete coverage of the Peggy Kirk Bell Girls' Golf Tour, follow the PKBGT on social media @PKBGirlsTour (Twitter), facebook.com/girlsgolftour (Facebook), @pkbgirlstour (Instagram), or visit our website at www.pkbgt.org.