Ellen(ven) Under
PKBGT Masters presented by Aunt Ruby's Peanuts
Bell National
The PKBGT was blessed with a second straight weekend of fabulous weather for the annual PKBGT Masters presented by Aunt Ruby's Peanuts at Greenville Country Club in Greenville, NC. One of the only "true collegiate" experiential events in the south for junior girls didn't disappoint as Ellen Yu (Greensboro, NC 2026) went on a tear in round two to win the 54 hole event by seven shots. 
Kiera Bartholomew (Wake Forest, NC 2023) shot the low score in round one with a 69 (-3) to lead by two before the second round on Saturday. Yu took over the headlines on the 215-yard par-four second when she dropped an eagle putt and then followed with two additional birdies to go out in 32 (-4). Ellen didn't stop there; the Precision Golf School product tabbed three more birds on her back-nine to shoot 65 (-7) on Saturday afternoon. Ellen slept easy with the overnight lead, firing a round of 69 (-3) on Sunday to finish the 54 hole event at (-11). 
Bridget Wilkie (Bluffton, SC 2024) sparked a round of applause on the par-three tenth on Sunday when she made a hole-in-one. That's the fifth this season on the PBKGT circuit!
Futures National
Making the most of her sponsor invitation, Riley Grimm (Pinehurst, NC 2028) posted a career round in her second start on the PKBGT Futures National schedule. Competing this weekend courtesy of Girls Golf of America's latest age sponsor invite, Grimm fired a spectacular round of 68 (-4) that included two eagles in her final five holes during the opening round to take a two-shot lead going into Sunday. 
Kanchana Duangsam (Haymarket, VA 2026) took a little longer than she had hoped to find her rhythm on Sunday. The Haymarket, VA native bogeyed her first two holes of the day (began on hole #11). But, Duangsam found her groove, making eagle for the second straight day on the 18th, and played her last nine holes in (-2) to pace the field, winning by four shots over Makayla Grubb (Stafford, VA 2025). Grubb shot the only other red number on Sunday to leap ahead of Grimm.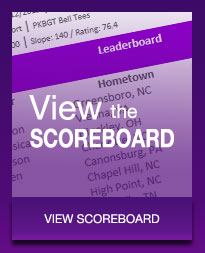 Emma Talley Girls Tradition presented by Kentucky PGA Junior Tour
The PKBGT National Series made its debut in the Bluegrass State for the first-ever Emma Talley Girls Tradition presented by Kentucky PGA Junior Tour at Bowling Green Country Club in Bowling Green, Kentucky.
Bell National
The overnight leader from the Katherine Perry-Hamski Girls Tradition found similar luck in Bowling Green, Kentucky, as Lexanne Halama (Knoxville, TN 2021) won in wire-to-wire fashion, firing the only red numbers on both days to win by six. The Illinois Women's Golf signee fired identical rounds of 71 (-1) on Saturday and Sunday. Halama lost in a sudden-death playoff to Amanda Sambach (Davidson, NC 2021) back in March at UNC Finley Golf Course. Halama's victory was her second Bell National title in her storied junior golf career. With the victory, Lexanne will receive an invitation to be a special guest of LPGA Tour member Emma Talley at an LPGA Tour event later this season. Reagan Propes (Daniel Island, SC 2022) finished runner-up after rounds of 74 on Saturday and Sunday.
Futures National
The best of the Bluegrass was represented in the Futures National field at Bowling Green Country Club. Reagan Ramage (Burlington, KY 2025) ran away with the title after rounds of 74 (+2) and 75 (+3) to win by nine shots. The Burlington, KY native was solid during both rounds, carding three birdies and twenty-five pars over thirty-six holes. Ramage, new to the PKBGT, earned status and invitations to some of the best events on the tour schedule, including the Tour Championship and the National Tournament of Champions at the end of the year. Claire Knoth (Princeton, KY 2023) finished runner-up at (+14). Reagan will join Lexanne as a special guest of LPGA Tour player Emma Talley at an LPGA Tour event later this season as part of her tournament win package.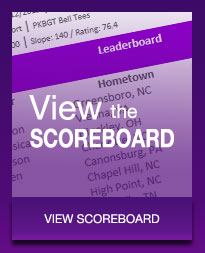 PKB Pipeline
PKB Alumna Gina Kim captured medalist honors at the 2021 ACC Women's Golf Championship over the weekend at Sedgefield Country Club in Greensboro, NC. Congrats Gina!
PKB Alumna Katelyn Dambaugh had a fantastic weekend in the Desert, finishing T4 at the Casino Del Sol Golf Classic in Tucson, Arizona. Dambaugh, along with seven other alumna, head to the mountains of Utah this weekend.
---
---