Perna on the Prowl at Clemson 
Although the opening round was all Morgan Ketchum (Winston-Salem, NC 2022), who fired a round of 68 (-4), the rest of the Bell field followed suit on Sunday, with seven players shooting a red number on Sunday. Making the early jump on Sunday was Macy Pate (Winston-Salem, NC 2024), who made the turn at (-4). Pate made six birdies on the day, moving into a tie for fifth thanks to her final round score of 67 (-5). Iris Cao (Duluth, GA 2022) closed out the Orange Whip Classic with a 67 (-5) as well. Four players held a share of the lead on Sunday before Ella Perna (Durham, NC 2022) said, "I'll take that," making birdies on the tenth and thirteenth holes. After Ella capped off her tremendous final round, she was greeted by her mother just off the green with a celebratory hug. It was her first National Series title.
Just two weeks after losing in a playoff at the ROCKET TOUR PLAYERS, Emerson Dever (Durham, NC 2025) returned to glory. Emerson opened the Orange Whip Classic, firing a solid round of 70 (-2). She was the only player go under par on day one. Although Dever didn't finish in the red on day two, her final round 73 (+1) was enough to get it done, winning the tournament by three shots.
Following the Prep champion's footsteps, Alicia Fang (Waxhaw, NC 2026) led wire-to-wire to capture the Orange Whip Classic after rounds of 74 (+2) on Saturday and Sunday. Fang won by five shots. This is Fang's second Futures National win.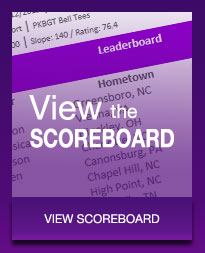 ---
---
PKBGT Ambassador Katherine Perry-Hamski returned to the LPGA Tour after maternity leave last weekend at the Gainbridge LPGA at Boca Raton. We wish her the best of luck as she gets back into the swing of things on the LPGA Tour.
PKBGT Alumna Rachel Kuehn took home medalist honors at the Palmetto Intercollegiate last week. This is her second collegiate title. Kuehn & fellow PKB Alumna Emilia Migliaccio took home the team championship as well. 
---