[fusion_builder_container hundred_percent="no" equal_height_columns="no" hide_on_mobile="small-visibility,medium-visibility,large-visibility" background_position="center center" background_repeat="no-repeat" fade="no" background_parallax="none" parallax_speed="0.3″ video_aspect_ratio="16:9″ video_loop="yes" video_mute="yes" border_style="solid" type="legacy"][fusion_builder_row][fusion_builder_column type="1_1″ layout="1_1″ background_position="left top" background_color="" border_color="" border_style="solid" border_position="all" spacing="yes" background_image="" background_repeat="no-repeat" padding_top="" padding_right="" padding_bottom="" padding_left="" margin_top="0px" margin_bottom="0px" class="" id="" animation_type="" animation_speed="0.3″ animation_direction="left" hide_on_mobile="small-visibility,medium-visibility,large-visibility" center_content="no" last="true" min_height="" hover_type="none" link="" border_sizes_top="" border_sizes_bottom="" border_sizes_left="" border_sizes_right="" first="true"][fusion_text columns="" column_min_width="" column_spacing="" rule_style="default" rule_size="" rule_color="" content_alignment_medium="" content_alignment_small="" content_alignment="" hide_on_mobile="small-visibility,medium-visibility,large-visibility" sticky_display="normal,sticky" class="" id="" font_size="" fusion_font_family_text_font="" fusion_font_variant_text_font="" line_height="" letter_spacing="" text_color="" animation_type="" animation_direction="left" animation_speed="0.3″ animation_offset=""]
Etched in the History Books
The 15th PKBGT OPEN CHAMPIONSHIP
Bell National
Morgan Ketchum (Winston-Salem, NC 2022) began the tournament with the lead and ended with the lead thanks to rounds of 70, 68, and 72 for a three-day total score of 210 (-3). During the 54 holes, Ketchum carded ten birdies and an eagle! Ketchum held quite the overnight lead going into the final round. As her opening tee ball found the fairway on Monday, Morgan was up six shots on Maria Atwood (Holly Springs, NC 2022). When Ketchum was doused with ice water by Reagan High School teammate Macy Pate (Winston-Salem, NC 2024) and current Bell National PINDEX leader Kiera Bartholomew (Wake Forest, NC 2023), it was seven shots. A bit of a redemption story for the Winston-Salem native, Morgan was unsuccessful in holding the outright lead at the Orange Whip Classic at the Walker Course earlier this year. Ketchum picked up her second PKBGT title of the 2020-2021 wraparound season. Ketchum won the last event of 2020 at the PKB Junior in December.
Maria Atwood's second-place finish at the Open Championship moved her up to the #1 spot in the current Bell National Order of Merit rankings. 
Futures National
Jenna Kim (Raleigh, NC 2027) is the first to four wins this season in any division, thanks to her come-from-behind victory at the Country Club of Salisbury in Salisbury, NC. Like her usual self, Kim was in the hunt from day one after an opening-round 77 (+6). Jenna followed on a chilly Sunday with a (+2) round of 73 to get into the final pairing with Ellie Acrey (Winston-Salem, NC 2026) and Kanchana Duangsam (Haymarket, VA 2026). Kim's final round of 71 (E) was enough to tackle Duangsam and Acrey's lead to win by one shot over the reigning PKBGT Masters champion. Unlike Kim, Duangsam and Acrey couldn't handle the late-round jitters and fumbled down the stretch. A final push from Kanchana on the last three holes just wasn't enough, thanks to a big par save on the seventeenth for the youngster from Raleigh.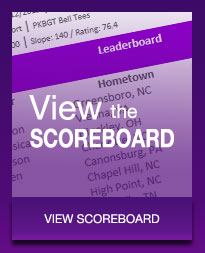 ---
---